British Army personnel have been delivering vital supplies to the staff of the National Health Service.
James Heappey, Minister for the Armed Forces, said in a tweet:
"This morning in London, and all over the country, the Army have been delivery protective equipment to NHS clinicians. In the battle against Covid-19, it's not the troops who are on the frontline, it's our health workers. We're proud to be supporting them in their vital work."
Brigadier Phil Prosser said:
"What you've seen today is a British Army convoy delivering Personal Protective Equipment right to the frontline of the nation's response to the Coronavirus challenge – standing side by side with the NHS. The British Army soldier is a citizen soldier and is proud to be part of the nation's response to this unprecedented challenge. There are some tough times ahead and the nation needs to rise together to respond to those times."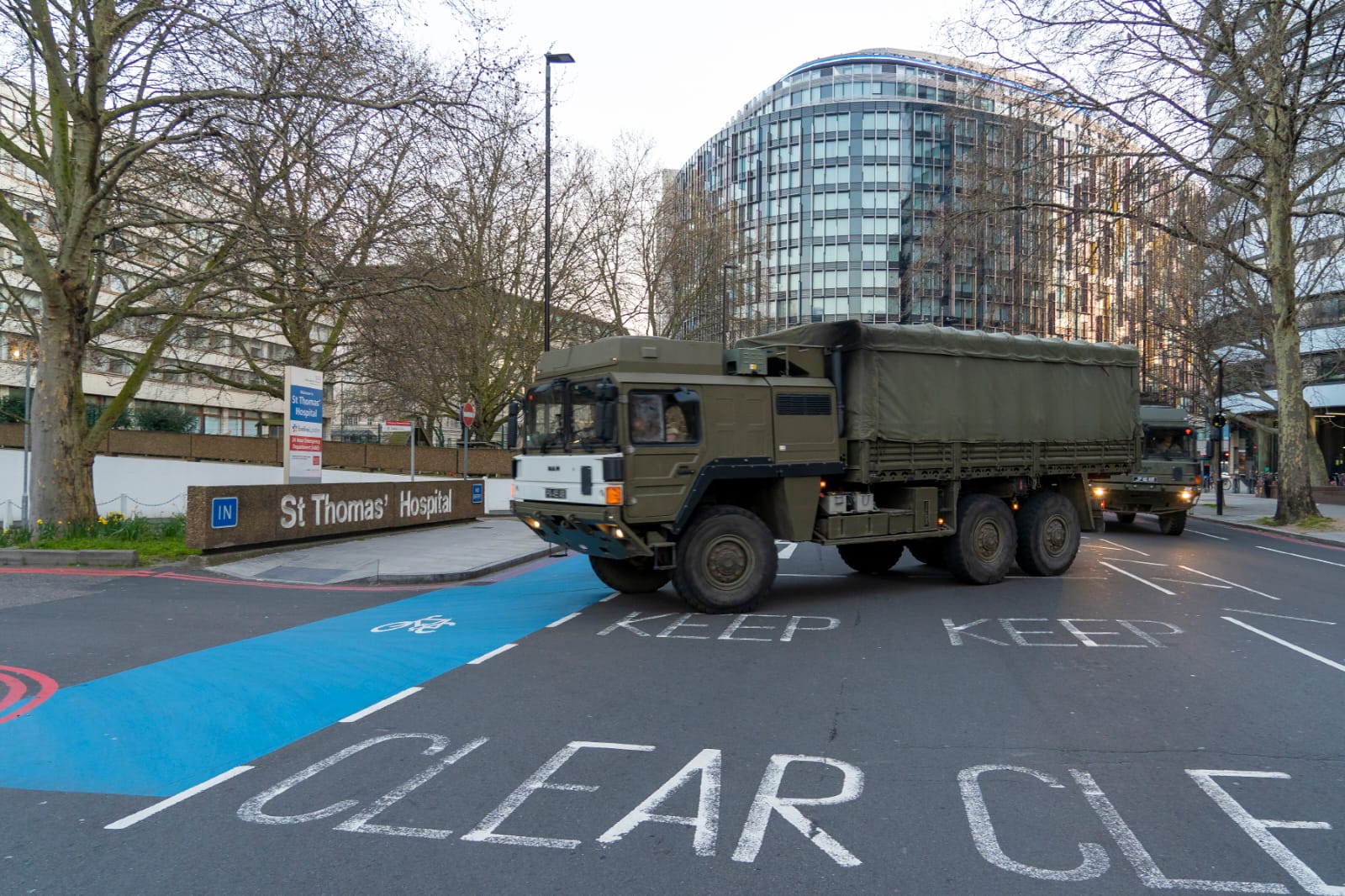 According to the Ministry of Defence in a tweet:
"Soldiers from 101 Logistic Brigade delivered Personal Protective Equipment to St Thomas' hospital in London this morning to boost vital stocks for NHS doctors and nurses."
Recently, the Ministry of Defence confirmed that they plan to put an additional 10,000 military personnel at a higher readiness and place Reserves on standby to support public services as part of a new 'COVID Support Force', the Defence Secretary has announced.
"These measures are part of prudent contingency planning to respond in a timely way to any request from other governments departments or civil authorities for support during the COVID-19 pandemic. So far, the military have assisted with repatriation flights from China and Japan. They are also providing specialist military planners to Local Resilience Forums who are providing support to public services, local authorities and emergency services in preparing their response to the COVID-19 outbreak."
The Ministry of Defence have also announced further preparation to support public services if required:
up to 10,000 personnel will be placed at a higher readiness, so they are able to assist with supporting public services. This is on top of the 10,000 already held at higher readiness.
150 military personnel will be trained to drive oxygen tankers in order to support the NHS if required. They will begin training on Monday.
measures have been taken to enable the call out of Reservists, should they be required to join the response effort
scientists from the Defence Science and Technology Laboratory (Dstl) are supporting Public Health England's effort to understand the virus and tackle the spread.