QinetiQ and Pratt Miller Defense have announced the delivery of the first Robotic Combat Vehicle – Light (RCV-L) to the U.S. Army.
According to Qinetiq here, the RCV-L is a purpose-built hybrid-electric unmanned ground combat vehicle (UGCV) integrating technology from both organisations.
The first RCV-L was delivered to GVSC on November 5th, 2020. The RCV-L, provided by the team of QinetiQ and Pratt Miller Defense, is the first of four systems to be delivered.
Michael Rose; Branch Chief for Robotic Combat Platforms, GVSC Ground Vehicle Robotics; shared the following after the delivery took place:
"The delivery of the first RCV-L is an exciting result of numerous government organizations and industry working together to achieve our first combat ready robotic vehicle. This unit is the first of four vehicles developed in support of the Manned-Unmanned Teaming (MUM-T) Soldier Operational Experiment, planned for 2022, and represents a significant milestone for the program.
QinetiQ and Pratt Miller have successfully developed and delivered these systems within budget and on-schedule even in the face of the COVID-19 pandemic. The GVSC team now plans to add Autonomous Mobility as well as Government Furnished Software for the Tethered UAS Multi-Mission Payload and CROWS-J Lethality package."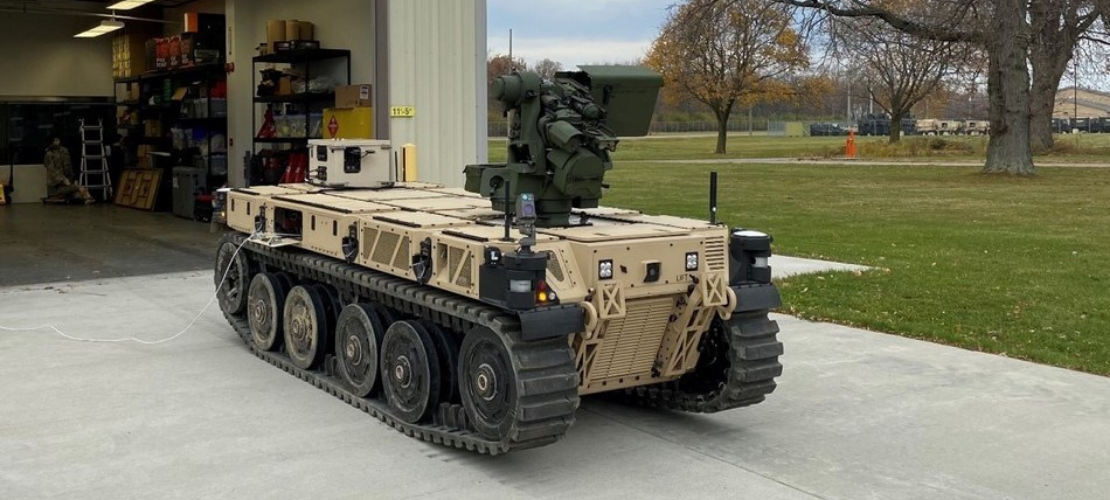 The RCV-L Prototype Project was awarded to QinetiQ North America (now a wholly owned subsidiary of QinetiQ Inc) with major subcontractor Pratt Miller, in March 2020 through the National Advanced Mobility Consortium.
The agreement includes the delivery and support of four RCV-L platforms with procurement options for up to 16 additional RCV-L systems.