L-001, Denmark's first F-35A production aircraft, flew its inaugural flight this week.
Lockheed Martin test pilot Joe Hutcheson was at the controls during the flight, which occurred at the Lockheed Martin facility at NAS Fort Worth JRB, Texas.
According to a news release from Lockheed, Hooch took the jet through a series of functional flight checks during a sortie that lasted approximately 90 minutes.
Following its maiden flight, the jet will complete a series of company and government checkout flights prior to its acceptance by the Royal Danish Air Force.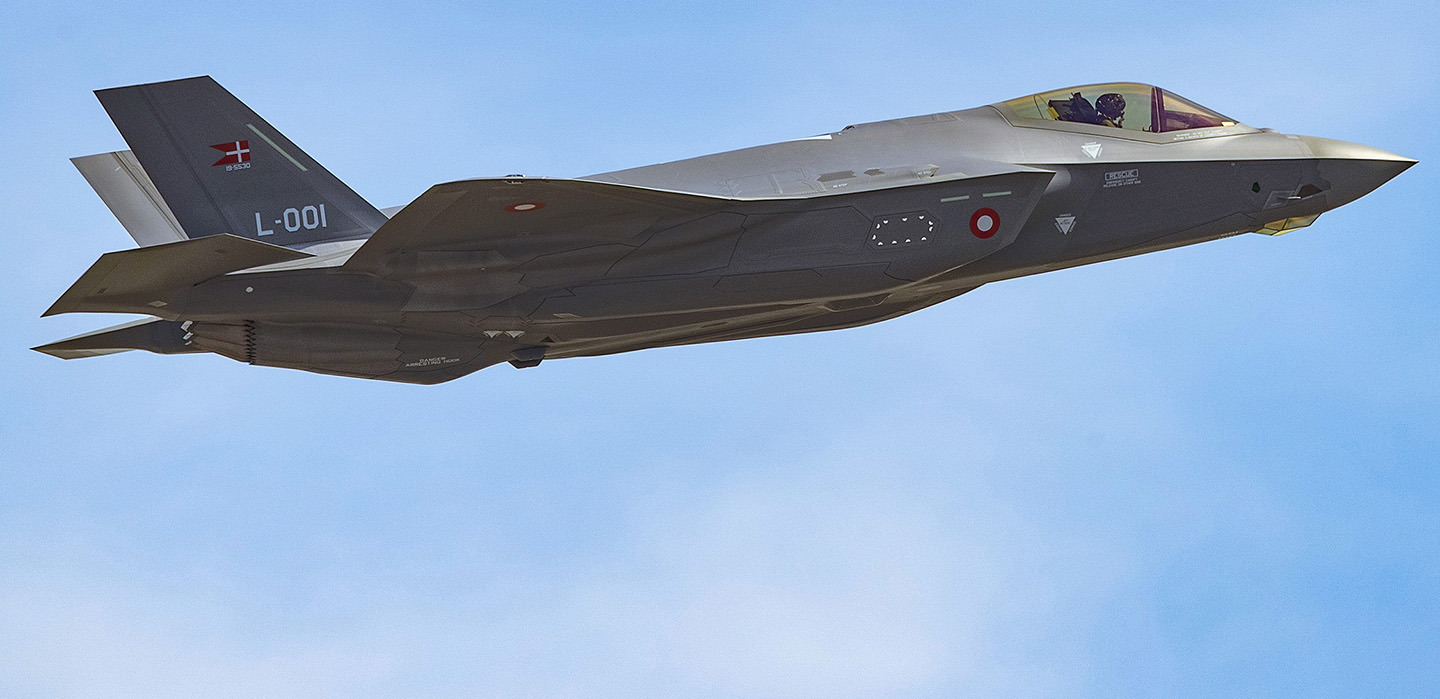 "Achieving the first flight of Denmark's first F-35 is major milestone for the Denmark F-35 program and a testament to the outstanding abilities of our dedicated and highly trained joint industry and government team," said Bill Brotherton, acting F-35 vice president and general manager.
"This team's focus on delivering the most effective, survivable and connected fighter in the world will ensure the sovereign protection of Denmark and strengthen allies and partners through the NATO F-35 coalition."
L-001 is scheduled to be delivered to the Royal Danish Air Force next month and will be flown to Luke AFB, Arizona, later this year for pilot and maintainer training.
The first F-35s will arrive in Denmark in 2023.