An Israeli based company has recently signed an agreement to partner up with Boeing.
The Israeli company, Tactical Robotics, has signed a partnership agreement with Boeing to study the development of ducted fan propulsion technology to be implemented in piloted and autonomous Vertical Takeoff and Landing (VTOL) aircraft.
"The relationship between Boeing and Israel goes back about 70 years, and during that period Boeing has a long history of working in partnership with Israel's technical and industrial sectors," said Dennis D. Swanson, the VP of Boeing's international sales.
"This MOU with Tactical Robotics builds on Boeing's commitment to developing and investing in innovative technologies that lead to safe, reliable aircraft around the world."
As part of the partnership, the two companies will explore and determine what are the opportunities that may come with developing, producing, and marketing VTOL "flying cars", including the Israeli company's Cormorant autonomous vehicle.
The Cormorant is an unmanned, single engine, VTOL aircraft that resembles a flying car in a way.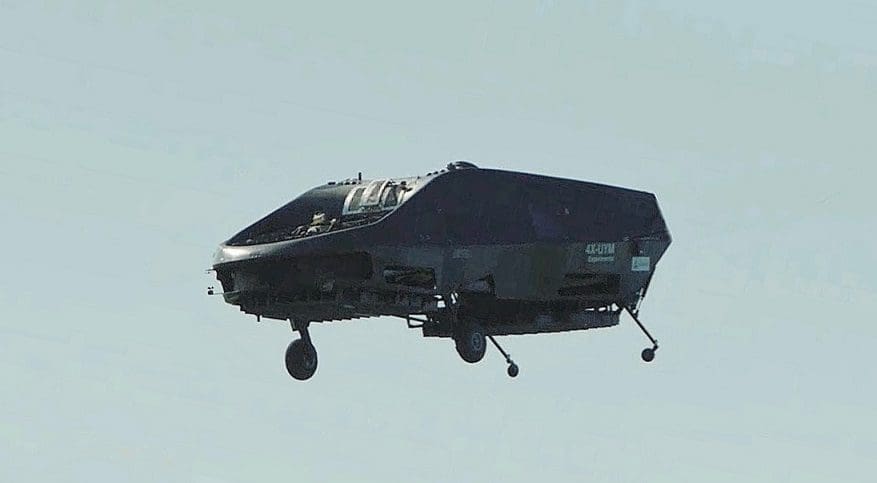 It is powered by internal lift rotors which allow the aircraft to fly, takeoff, and land in areas that other helicopters, tilt-rotors, and fixed wing aircraft cannot. Due to its relatively small size and ability to fly in mountainous, urban, and forested areas, the Cormorant may possibly revolutionize the way militaries deploy and rescue their troops.
The flying car has a high payload capacity and enough room on it to air lift up to two injured people. It can fly in most weather conditions and can have an optional rocket powered parachute system installed just in case an unlikely malfunction were to occur.
"Cormorant represents the first in a family of vertical takeoff and landing aircraft that can fly and land where no other aircraft can," said the CEO of Tactical Robotic' parent company, Urban Aeronautics.
"We can think of no better partner than Boeing to help us develop this product and utilize the Fancraft technology to its full potential."