This week witnessed an outpouring of rage as a nuclear submarine was reportedly used as a front cover for a tourism brochure in Scotland, only that didn't actually happen.
The brochure is an MoD publication produced to "provide information on services available to support the Armed Forces community".
Argyll and Bute Council said:
"We are keen to welcome the Royal Navy personnel and their families who will be coming to Argyll and Bute over the next few years, and to ensure that there are benefits for both our local residents and our new families.
A photo originally posted on social media yesterday (Monday) featured a brochure – this brochure was produced specifically for people serving in the Royal Navy, not as a general guide to the area.
This is all about delivering opportunities for local people and Navy families to build happy, prosperous lives together."
MP's and Councillors alike expressed outrage on social media.
The most beautiful part of one of the most beautiful countries in the world… and they use a nuclear sub to promote it. Quite astonishing!! pic.twitter.com/OQJrzvwhXG

— Brendan O'Hara MP (@BrendanOHaraSNP) February 27, 2017
It's a sad day in Argyll and Bute when the Council resorts to a nuclear submarine marketing campaign. #EpicFail pic.twitter.com/CZkp3ECOaB

— Cllr Julie McKenzie (@joolsmc) February 27, 2017
Councillor Dick Walsh, Leader of Argyll and Bute Council and Chair of the Argyll and Bute Community Planning Partnership, said:
"This agreement is about making the development of HMNB Clyde work for Navy personnel, their families and the communities in Argyll they will be joining.
It's about delivering opportunities for new residents and local people to build happy, prosperous lives together. Helensburgh and its surrounding areas offer great benefits as a place to live, work and visit, and we very much look forward to welcoming new Navy friends and neighbours."
Secretary of State for Scotland David Mundell said:
"The UK's entire submarine fleet will be based at Faslane by 2020. This will reinforce Scotland's vital role in protecting our country, and guarantee skilled, secure jobs on the Clyde for years to come.
We must ensure this investment in the base is also a catalyst for growth and regeneration in the wider community. Today's agreement will deliver new housing and improved infrastructure, ensuring people in Argyll and Bute benefit directly from hosting the base."
The key point to take away is that the MoD and Argyll and Bute Council produced an Armed Forces and Veterans brochure which is intended to provide information on Argyll and Bute and the various organisations and services available to support the Armed Forces community and their families, nothing to do with tourism.
Faslane was first constructed and used as a base in World War II. During the 1960s as the Government began negotiating the Polaris Sales Agreement with the United States, the submarines carrying these nuclear weapons were to be based at Faslane.
Faslane itself was chosen to host these vessels at the height of the Cold War because of its geographic position, which forms a bastion on the relatively secluded but deep and easily navigable Gare Loch and Firth of Clyde on the west coast of Scotland.
The position of the base provides for rapid and stealthy access through the North Channel to the submarine patrolling areas in the North Atlantic, something that can't be replicated by a base further south or on another coast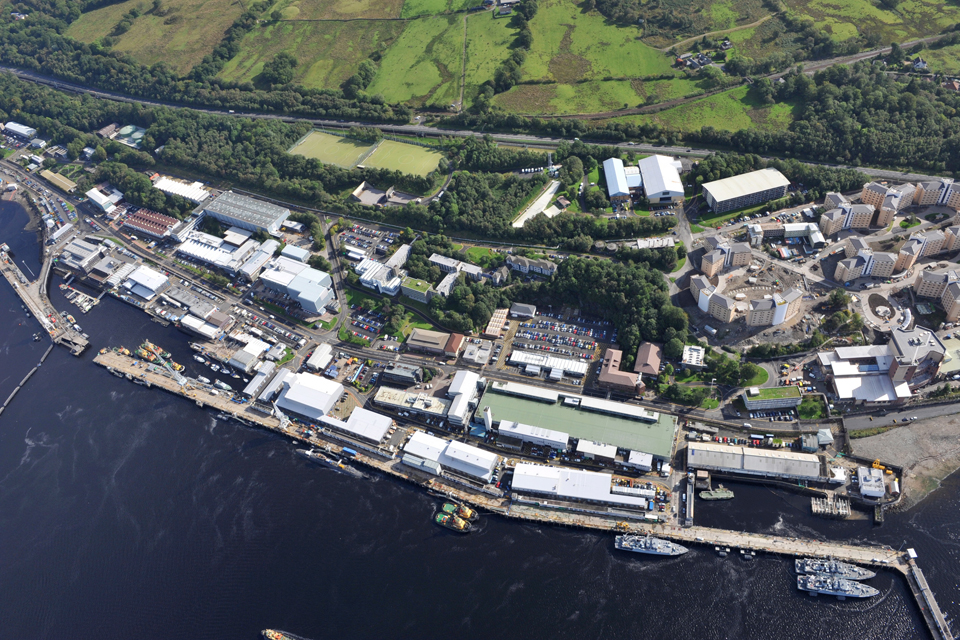 Faslane is the second biggest single-site employer in Scotland, after the new Queen Elizabeth University Hospital in Glasgow which employs around 11,000 staff.
Direct employment at the base is currently around 6,500 with many more thousands dependent on the base for jobs through the supply chain. It is understood that around 11,000 are directly and indirectly reliant on the base.
All 11 Royal Navy submarines will be based on the Clyde at Faslane from 2020, seeing the number of people directly employed at the base rising to 8,200.
In addition to the nuclear submarines, the base is home to 10 conventional surface vessels of the Sandown class mine countermeasure and Archer class patrol vessel fleets.
The annual spend generated by the base in the local area and the wider region is estimated to be more than £270 million per year.