Typhoon jets of XI(F) Squadron have joined US Air Force F-35As and French Rafale fighters in the exercise.
British F-35B Lightnings will also soon join the exercise from the aircraft carrier HMS Queen Elizabeth.
According to the Royal Air Force:
"The Exercise is taking place over south west and central France with the Typhoons joining daily events in the sky by flying from their home base at RAF Coningsby supported by RAF Voyager Tankers from RAF Brize Norton."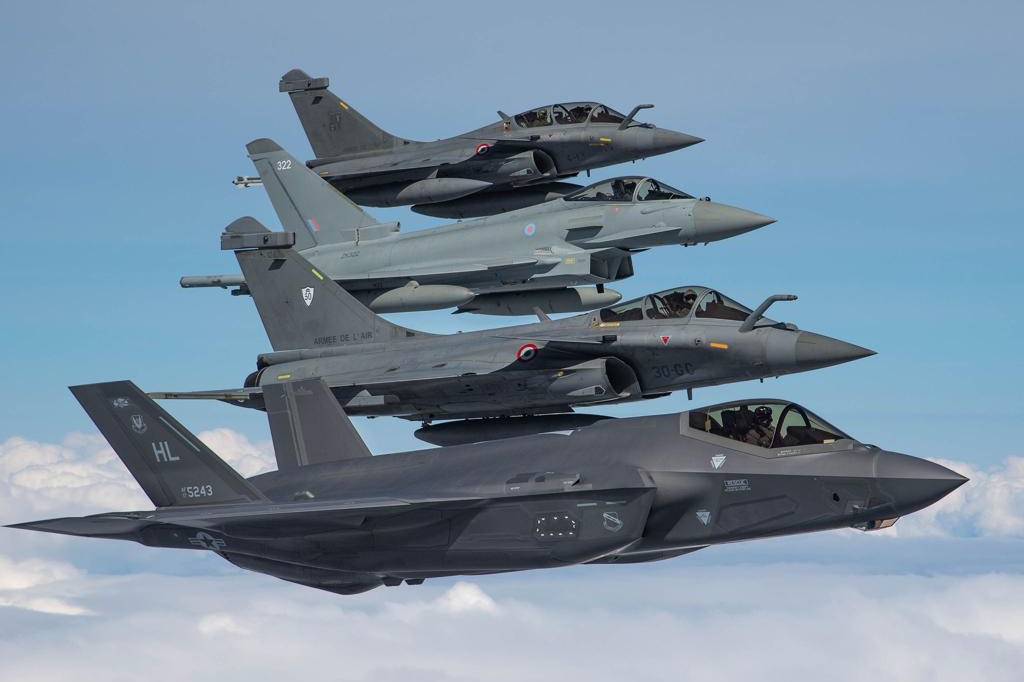 Flight Lieutenant Smyth, IX (F) Squadron pilot, was quoted as saying:
"By flying together on Exercise Atlantic Trident, the U.S.A, France and UK will be able to deliver increased effect, as we will be able to better understand each other and come together to achieve optimum interoperability.
Training together is really important because it helps us to understand the similarities of our respective air arm, the strengths of each of our fighter aircraft, and how we can work together to improve, both technologically and operationally in terms of the effect we are trying to achieve."
Group Captain Farrow, RAF Liaison Officer to the French Military, was also quoted:
"The participation of the UK's Royal Air Force in Exercise Atlantic Trident is a reflection of the high value we place on working with and flying with our French and U.S. partners. Typhoon fighters from XI(F) Squadron and F-35B Lightnings of 617 (Dambusters) Squadron will be taking part in the exercise while Voyager tankers from 101 Squadron will provide fuel for aircraft from all three nations. The Exercise marks a milestone in RAF  history as this will be the first international exercise in which jets from the new UK aircraft carrier, HMS Queen Elizabeth will take part."