Our Editor recently had his second dose of the vaccine, he wants to advise people to speak to a medical professional if they have any concerns and ignore hearsay about issues circulating on social media.
Why is the UK Defence Journal publishing this? Good question.
One of the biggest threats this country faces is disinformation on COVID19 and the vaccine for the disease. Every day there are thousands of tweets spreading scare stories about the vaccine that otherwise intelligent people take as gospel. Additionally, as many of you know, I am a frontline NHS worker in a ward that deals with covid and other types of patients so this is an important topic for me personally as I see first hand the damage done by the spread of the virus and the panic caused by the misinformation surrounding it.
The better protected the public are against this disinformation then the better off the UK is. It's that simple.
Anyway, on to the point of this post, to quickly outline how quick and easy the process is.
On Monday I took the train fromt he South East of Glasgow to the NHS Louisa Jordan, formerly a conference/exhibition centre in the centre of Glasgow turned into a Nightingale hospital.
Once my details were checked I was guided by a small army of stewards to the correct vaccination hall, in this case it was Hall 4E. It took 60 seconds from entering the building to sitting down for my second vaccine.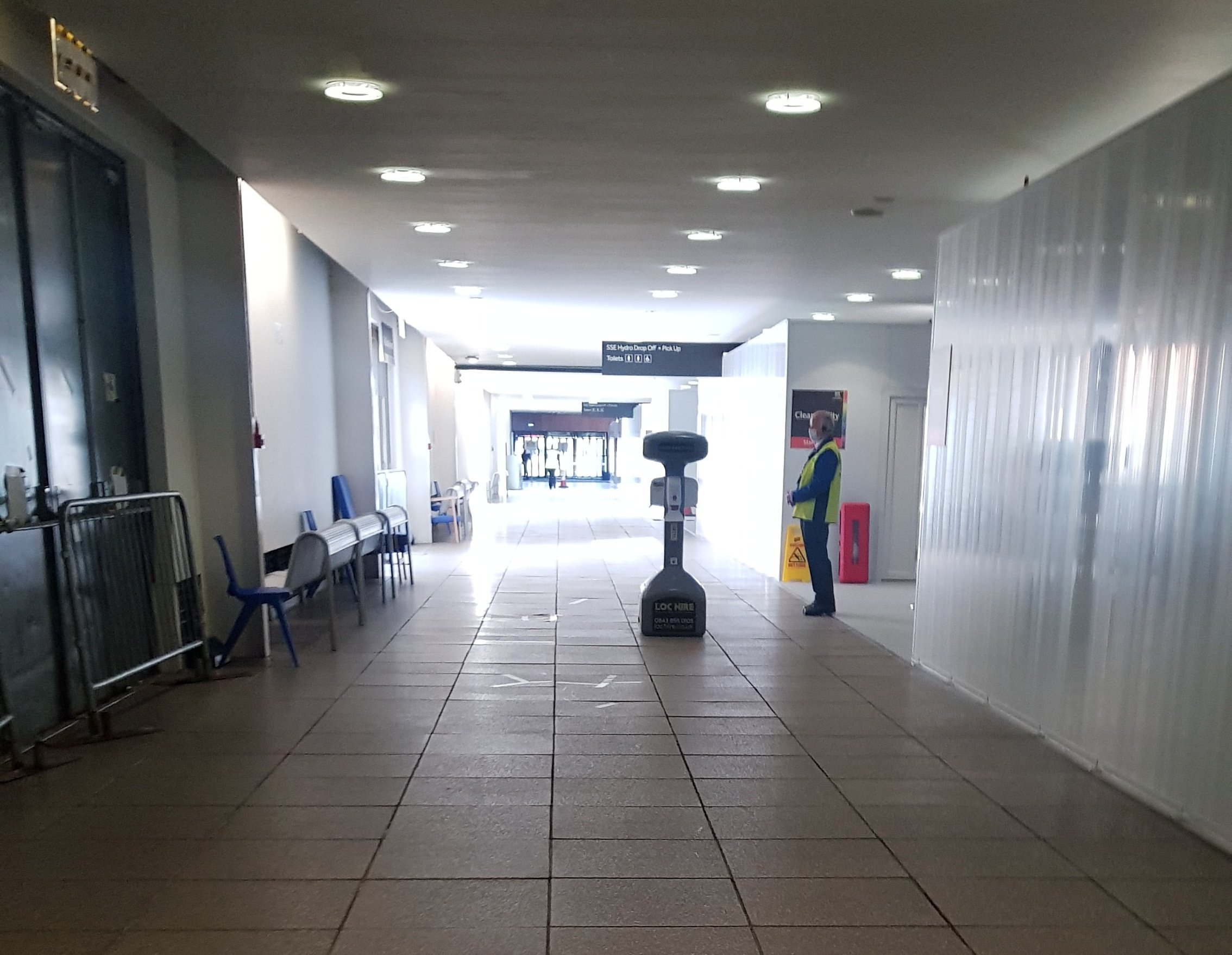 After sitting down for the jab, I was asked a few questions about allergic reactions etc. 60 seconds later I was on my way to the train station to head home. The process was efficient and well managed.
I've said it before and I will say it again, please do not take medical advice from social media. If you have any concerns at all, speak to a medical professional.