Norwegian navy frigate KNM Helge Ingstad is now almost totally submerged after a collision with a commercial tanker, photos taken by the Norwegian Coastal Administration confirm.
The KNM Helge Ingstad and the tanker Sola TS collided in Hjeltefjorden, north of the Stureterminal Hall in Øygarden area of Hordaland at 04:02.
The 127 crew was evacuated shortly after the incident, 8 members of the crew are understood to have suffered injuries.
Eirik Walle, of Norway's rescue centre, told Norwegian news agency NTB that the collision caused an opening in the frigate's hull and "it is taking in more water than they can pump out. There is no control over the leak and the stern is heavily in the sea."
Johan Marius Ly of the Norwegian Coast Guard said "we have been told that there is a leak from the frigate. It should be a helicopter fuel, but the extent of leakage is unknown."
The class are the main surface combatants of the Royal Norwegian Navy. The ships are named after famous Norwegian explorers, with the lead ship of the class bearing the name of Fridtjof Nansen.
Five ships were ordered from Spanish shipbuilder Bazan at a cost of $2.54 billion.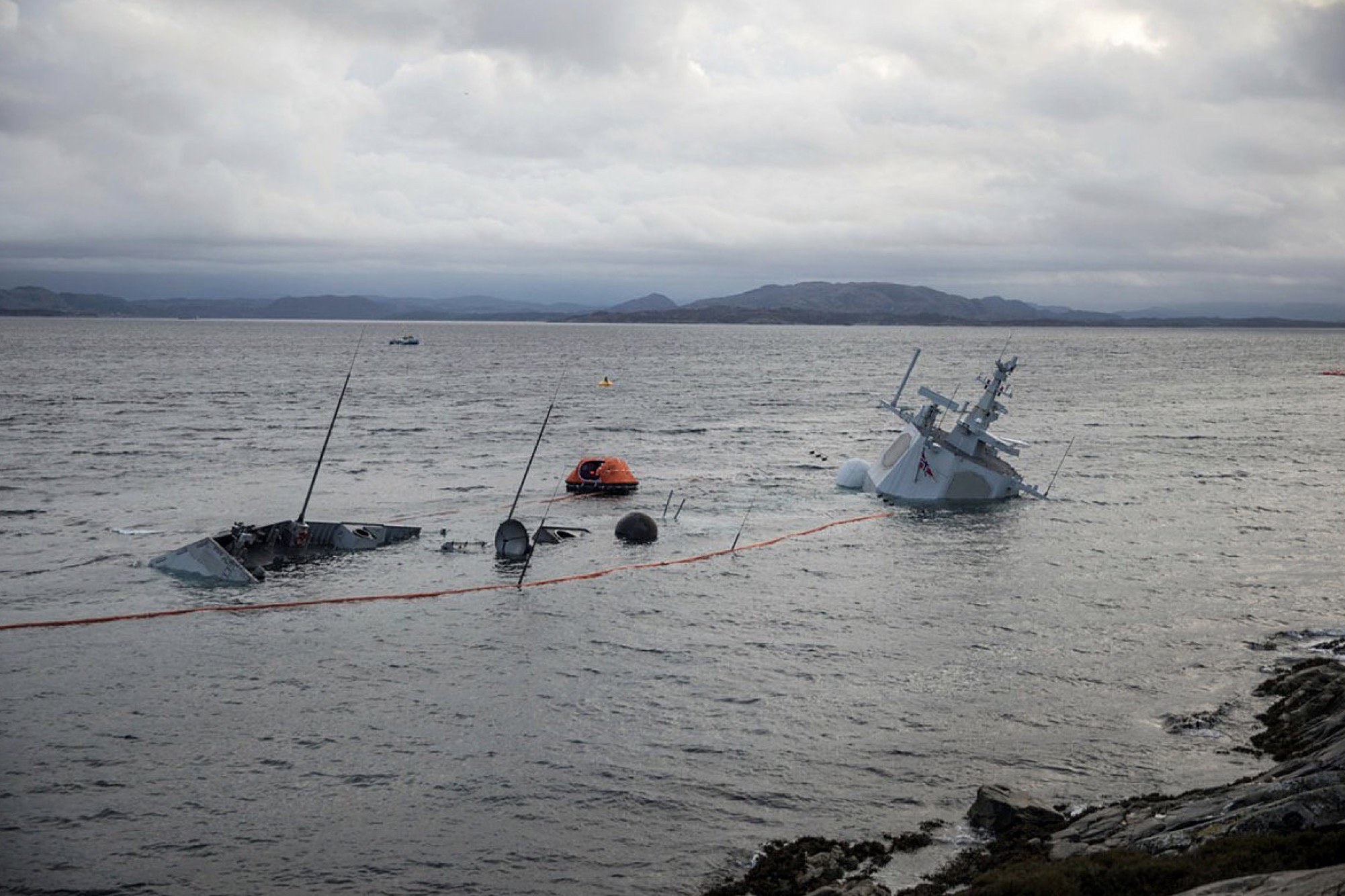 NATO issued the following statement:
"HNoMS Helge Ingstad was involved in a collision with the Maltese oil tanker Sola TS in Norwegian waters around 0400 this morning (8 Nov) while sailing inner Fjords for navigation training.
Due to the damage to the frigate it was moved to a safe place and the crew was evacuated in a professional manner. There are no reports of damages or leaks from the oil tanker and no report of serious injuries, though eight crewmembers are being treated for minor injuries. The Norwegian Armed Forces are working with the Norwegian Coastal Authority to address the situation. The Norwegian frigate HNoMS Helge Ingstad is part of the Standing NATO Maritime Group One (SNMG1). The group was sailing in and around the Fjords, following their participation in exercise Trident Juncture 2018 which concluded on November 7th.
The rest of SNMG1's ships are positioned nearby at sea in the event that further assistance is required."