A Royal Navy Wildcat helicopter has successfully conducted the first test-firing of a Martlet missile.
Martlet, also known as the Lightweight Multirole Missile, has already been tested from frigate HMS Sutherland. The missile is a lightweight, precision strike multirole missile designed to be fired from a variety of platforms on Land, Sea and Air against a wide range of targets.
According to a Royal Navy news release:
"Blasting from a Wildcat helicopter, the new Martlet missile was this week tested on a range off the coast of Wales. In 0.3 seconds, the missile detached from the Wildcat HMA Mk2 helicopter, accelerating to one and a half times the speed of sound.
The trials mark an important milestone in the testing of the new system which will arm the Wildcat helicopters that deploy as part of HMS Queen Elizabeth's maiden operational deployment next year."
Commander Matt Boulind Royal Navy, the Wildcat Maritime Force Commander, was quoted as saying:
"This test firing shows the Wildcat helicopter will be ready to help defend our Queen Elizabeth-class carriers and their strike groups for years to come.The Royal Navy and Army introduced Wildcat helicopters into service five years ago and the firing of the Martlet this week is a very significant milestone and represents a huge success for the joint industry and MoD team. This firing underpins future Royal Navy offensive capability and the defence of the surface fleet."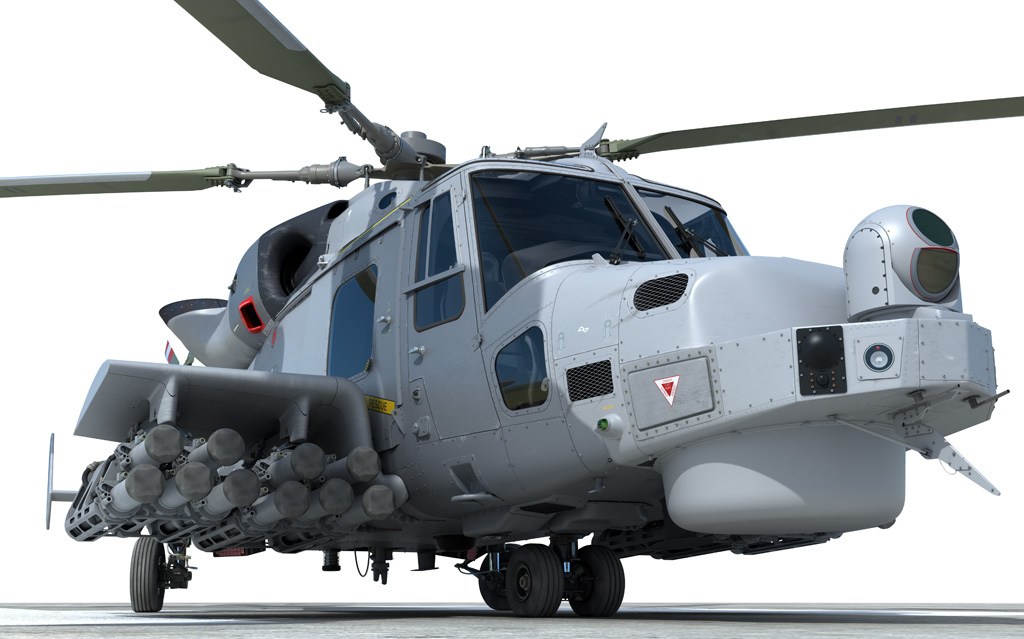 The manufacturers say that up to 20 Martlet missiles can be loaded onto a Wildcat helicopter to provide a robust defence against swarm threats.
"Built in Belfast, LMM has already been proven its capability as a high-accuracy precision weapon against small, fast-moving targets when fired from a tripod launcher (LMLNG), a mobile wheeled vehicle (RAPIDRanger) and the Stormer tracked vehicle.
Under the name Martlet, LMM is also being supplied to the Royal Navy, under the Future Anti Surface Guided Weapon (Light), or FASGW(L), programme, fitted to the Navy's Wildcat Helicopter. An integration programme is due to be completed in 2020. The system also demonstrated its versatility live firings involving a range of platforms, conditions and targets and in three domains."