Russian media are reporting that the Okhotnik drone will perform a series of weapon firings during trials.
The Sukhoi S-70 Okhotnik performed its first test flight earlier this year according to state media, and has subsequently engaged in testing to confirm its capabilities. Once operational, the drone is slated to work in tandem with fighter jets such as the Su-57.
The Okhotnik has been under development since at least 2011, when Sukhoi was selected by the Russian Defence Ministry to lead a programme for a new heavy unmanned reconnaissance and attack drone.
Last month, the Okhotnik made a joint flight alongside an Su-57, wherein the two aircraft practiced coordination "to broaden the fighter's radar coverage and to provide target acquisition for employing air-launched weapons," the Russian Defense Ministry said.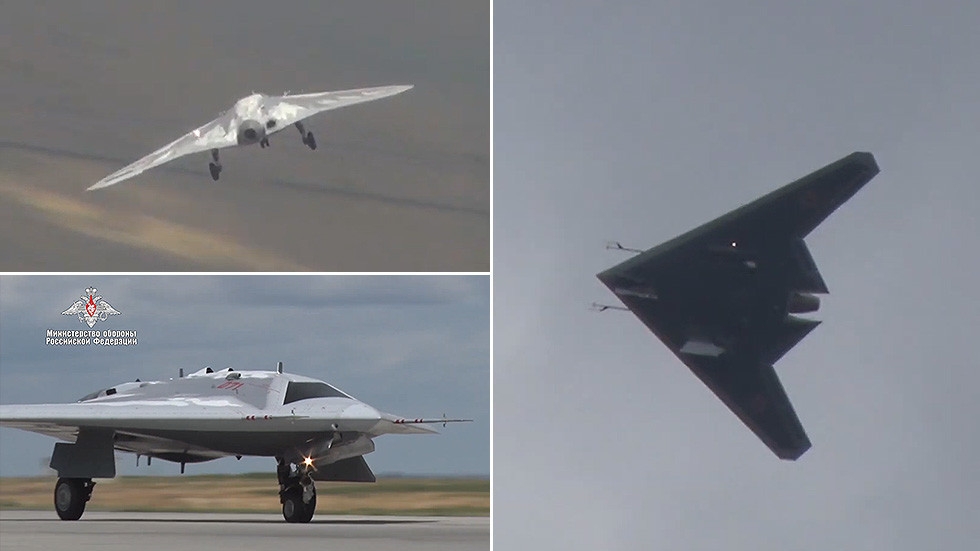 It is likely the Okhotnik was designed to act as a "loyal wingman" controlled by the Su-57.
Further flight trials are scheduled for the rest of the year.
Russia hopes to put the drone into service in the next five years.