The engine of an F-35C was damaged while receiving fuel from an F/A-18F Super Hornet, US Navy officials have confirmed.
It is understood that debris from an aerial refuelling basket was ingested into the F-35Cs engine intake, resulting in the damage, US Naval Air Forces Atlantic spokesman Cmdr. Dave Hecht said on Tuesday to press.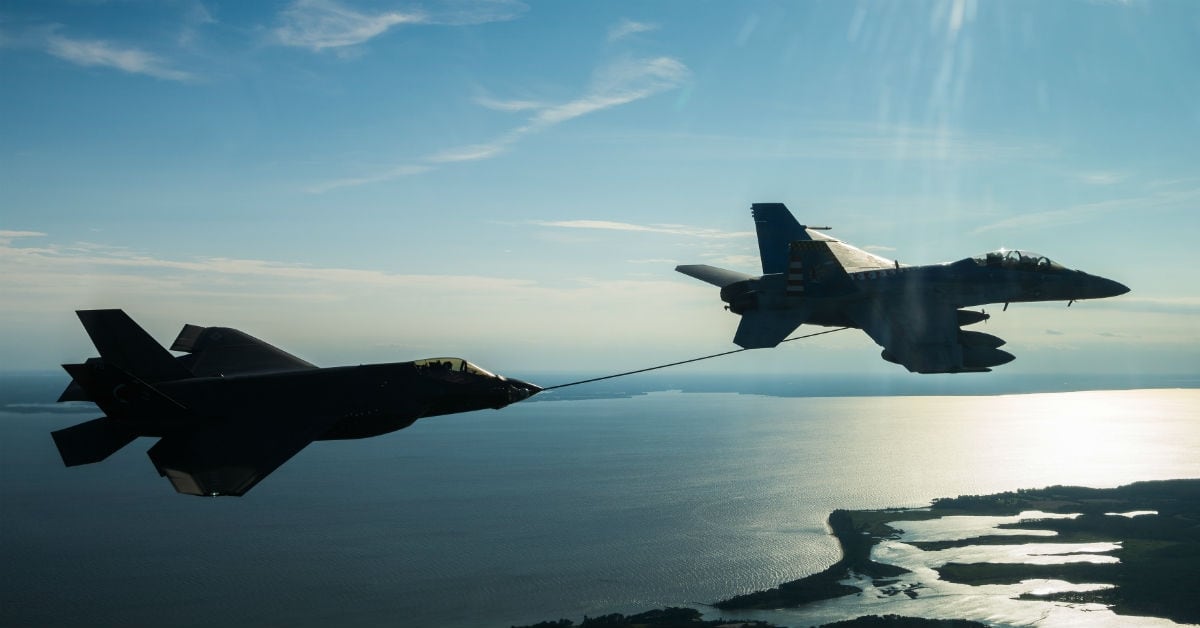 According to USNI, damage to the F-35C was reported as a Class A mishap – the most serious type for a military aircraft. An incident is classified as Class A when an aircraft suffers more than $2 million in damage, is totally destroyed or involves a serious or fatal injury to the aircrew.
"The damage to the F-35 was above the $2 million threshold. A new F135 engine for the JSF costs about $14 million, according to the most recent contract award to engine builder Pratt & Whitney."
According to Cmdr. Ron Flanders, a spokesman for US Naval Air Forces:
"During the refueling, part of the refueling basket broke off, and that debris was ingested into the engine of the F-35."
The basket is part of the appendage that extends out from the Super Hornet to refuel receiving aircraft, Flanders said. It is understood that this is relatively common in the fleet.
The US Navy expects to achieve initial operational capability for the F-35C in February 2019.