The Japanese Government has confirmed that it will continue working with the United Kingdom on a Joint New Air-to-Air Missile (JNAAM).
Japan's Ministry of Defense has set aside JPY350 million ($3 million) to cover costs rorts the Eurasian Times here. The program was moved to a prototype stage in FY 2018 with the trial production expected to conclude in FY 2022.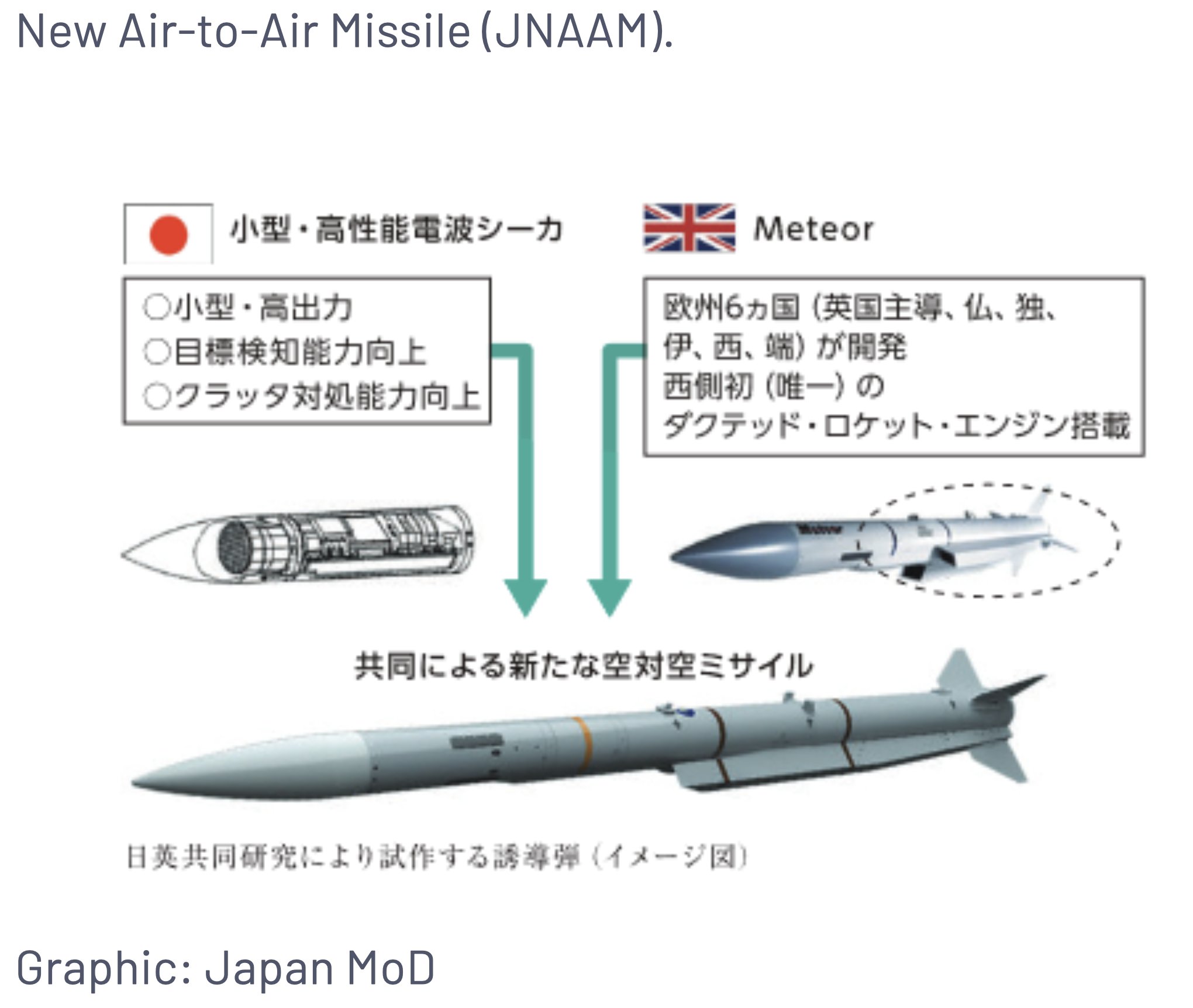 I reported back in 2017 that Japan and the UK were moving forward with efforts to develop a new joint air-to-air missile. The project is understood to be supported by a successfully conducted project to integrate Japanese seeker technologies into MBDA's Meteor Beyond Visual Range Air-to-Air Missile. The project utilises Japanese technologies to enhance the accuracy and performance of the missile.
That's not all, in December I reported that Britain and Japan have announced plans to develop a future fighter jet engine demonstrator and have agreed to explore further combat air technologies.
The UK and Japan have also agreed on a 'Memorandum of Cooperation' which enables both nations to pursue joint technologies.
"Together, the UK and Japanese Defence Ministries will explore the feasibility of further sub-systems collaboration throughout 2022. In the UK, this work will be undertaken by the Team Tempest industry partners: BAE Systems, Leonardo UK, MBDA UK and Rolls-Royce."