Japanese helicopter destroyer JS Izumo worked with HMS Argyll to hunt down a US Navy submarine, say the Royal Navy.
"Sharing the Royal Navy's expertise and experience with our partners and allies right across the world emphasizes the UK's commitment to promoting international security and stability," said Commander Toby Shaughnessy, Commanding Officer of HMS Argyll, in a news release.
As part of the exercises, Izumo and Argyll both deployed helicopters to hunt the submarine say the Royal Navy.
The Type 23's Wildcat was loaded with a Test Variant Torpedo (TVT) by 208 Flight before launching off Argyll's deck to step up the search for the US submarine. The Japanese also sent up their anti-submarine Seahawk helicopters alongside a Maritime Patrol Aircraft.
"Given the increase in maritime traffic worldwide and current events, the importance of increased collaboration and cooperation between our three highly capable and like-minded services can't be overstated," said Captain Katsuyoshi Motoyama, Commander of Izumo.
Argyll is currently on a nine-month deployment and following these exercises came alongside at US Naval Base in Yokosuka, Japan.
Japanese media recently reported that helicopter carrier JS Izumo, the lead ship of the Izumo class, will be converted into an aircraft carrier capable of operating F-35B jets.
Japan also recently increased its order of F-35s, making the country the second largest operator behind the United States, a spot previously held by the United Kingdom.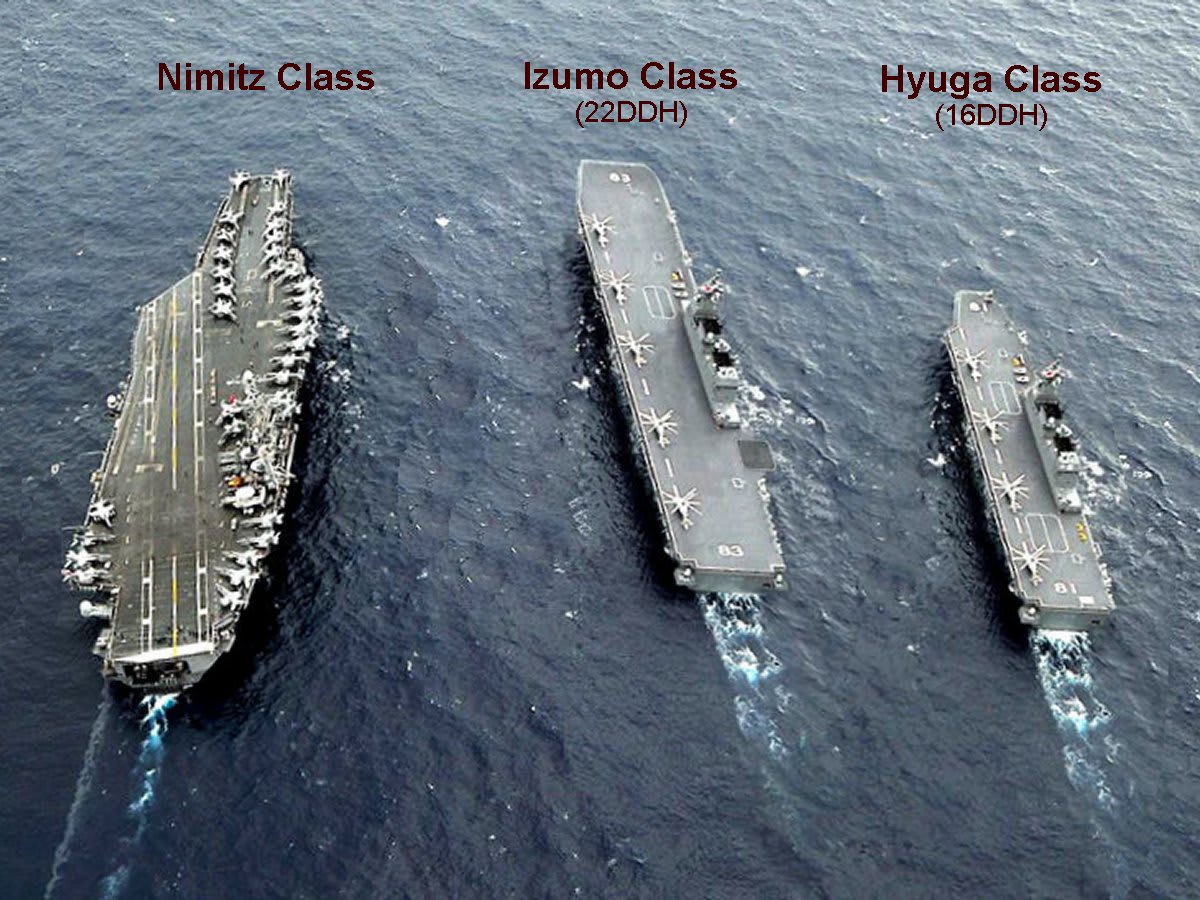 According to Aaron Mehta at DefenseNews here:
"Tokyo previously planned to procure 42 F-35A models. However, a source close to the program confirmed that Japan will be adding 63 F-35A models, as well as 42 F-35B models, for a total of 147 F-35 fighters."
The National Defense Program Guidelines, which set out the aims and capability targets over a period of about 10 years for Japanese forces, state that the government will "enable fighter jets to be operated from existing warships, if necessary, to improve the flexibility of their operation", say local media.
It was also reported that JS Izumo is to be redesignated as a multi-purpose escort destroyer to comply with Japan's pacifist constitution that limits JSDF capabilities to self-defense.
"The Izumo was originally designed as a multipurpose escort ship, so it wouldn't pose any threat to other countries if fighter jets are deployed on it," Defense Minister Takeshi Iwaya was quoted as saying by The Japan Times on December the 11th.
Iwaya also reiterated that the warship would not be an "attack aircraft carrier" capable of offensive military operations, although it's hard to see how that distinction can be made. As we reported recently, before this March 20th confirmation, conversion of the existing Izumo class helicopter carriers was rumoured as an option for the F-35Bs Japan wants to purchase.
The 248-metre long Izumo, Japan's largest warship equipped with a flat flight deck, was designed with an eye to hosting F-35B fighters. Its elevator connecting the deck with the hangar can carry the aircraft.