Aircraft carrier HMS Queen Elizabeth is being fitted with her third Phalanx Close-In Weapons System.
The Phalanx Close-In Weapons System is designed for use as an anti-aircraft and anti-missile defence.
Special delivery, just in time for #Christmas and more importantly, #CSG21.#Brrrrrrrrrrrrrrrr? pic.twitter.com/w7dtyNczW4

— HMS Queen Elizabeth?? (@HMSQNLZ) December 8, 2020
The vessel also carries 30mm Automated Small Calibre Guns and Miniguns for use against fast attack craft.
The system is radar-controlled and is said to provide a 'last chance' defence for ships against anti-ship missiles and aircraft.
The following excellent graphic from SaveTheRoyalNavy.org, I recommend you follow @NavyLookout on Twitter if you don't already, shows the coverage arc for the three systems fitted to the carrier.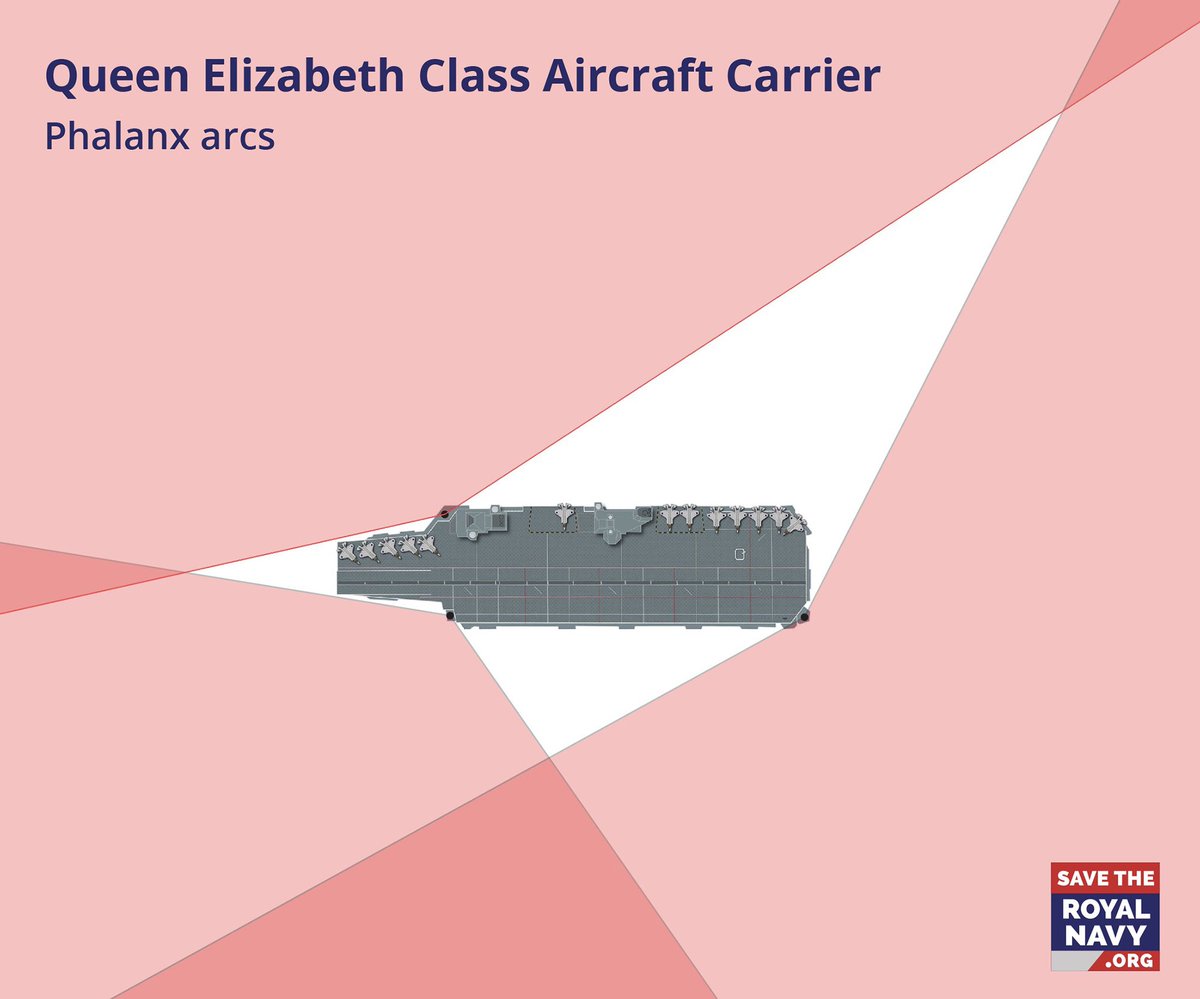 Phalanx automatically detects, tracks and engages threats. It features a 20mm M-61A1cannon, search and track radar and FLIR in the Block 1B model.
To date, the United States Navy and 20 other nations have purchased more than 850 Phalanx systems.