Italian Destroyer Andrea Doria has joined HMS Queen Elizabeth and her Carrier Strike Group.
The vessel, sharing some design heritage with the type 45 destroyer as you can see, will sail with the fleet for 10 days.
The vessel will effectively replace HMS Kent as the Type 23 Frigate heads off to work with Standing NATO Maritime Group Two to promote maritime security in the Mediterranean.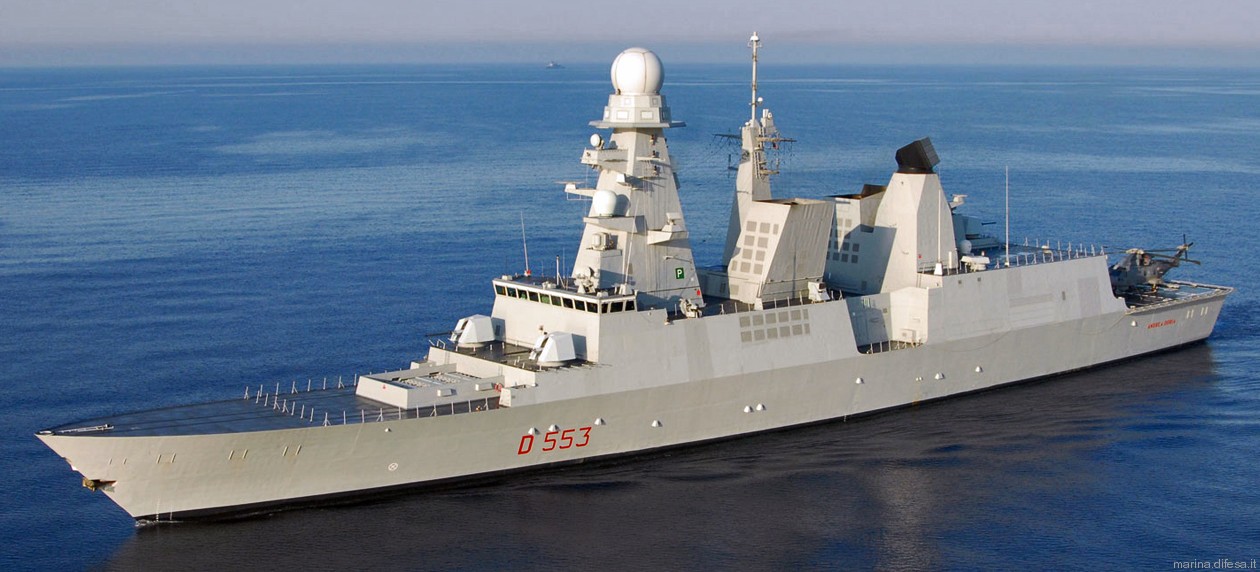 The Andrea Doria is an Italian example of the Horizon class, a class with a similar origin to the Type 45 Destroyer as you can tel.
According to Naval Technology here:
"The programme started as the Common New Generation Frigate (CNGF), a multi-national collaboration to produce a new generation of air-defence frigates. In Italy the class is known as the Orizzonte class, which translates to "horizon" in French and English. The UK then joined France and Italy in the Horizon-class frigate programme; however, differing national requirements, workshare arguments and delays led to the UK withdrawing on 26 April 1999 and starting its own national project, the Type 45 destroyer."
As Andrea Doria joins the Strike Group, so @hms_kent will spend the next few weeks working with NATO's @COM_SNMG2 to promote maritime security in the Mediterranean. #CSG21 pic.twitter.com/epGEGGuZHA

— Commander UK Carrier Strike Group (@smrmoorhouse) May 30, 2021
The class is in service with the French Navy and the Italian Navy.