Sikorsky and Boeing have provided the first look at the SB-1 DEFIANT helicopter being pitched for the US Army's Joint Multi-Role technology demonstrator programme.
The Defiant is designed to fly at twice the speed and range of most conventional helicopters and will help inform the next generation of military helicopters as part of the US Army's Future Vertical Lift programme.
The timeline for the first SB-1 Defiant flight has slipped several times. Originally scheduled for 2017, delays arose due to a requirement to implement automated fiber placement blade manufacture at the request of the US Army.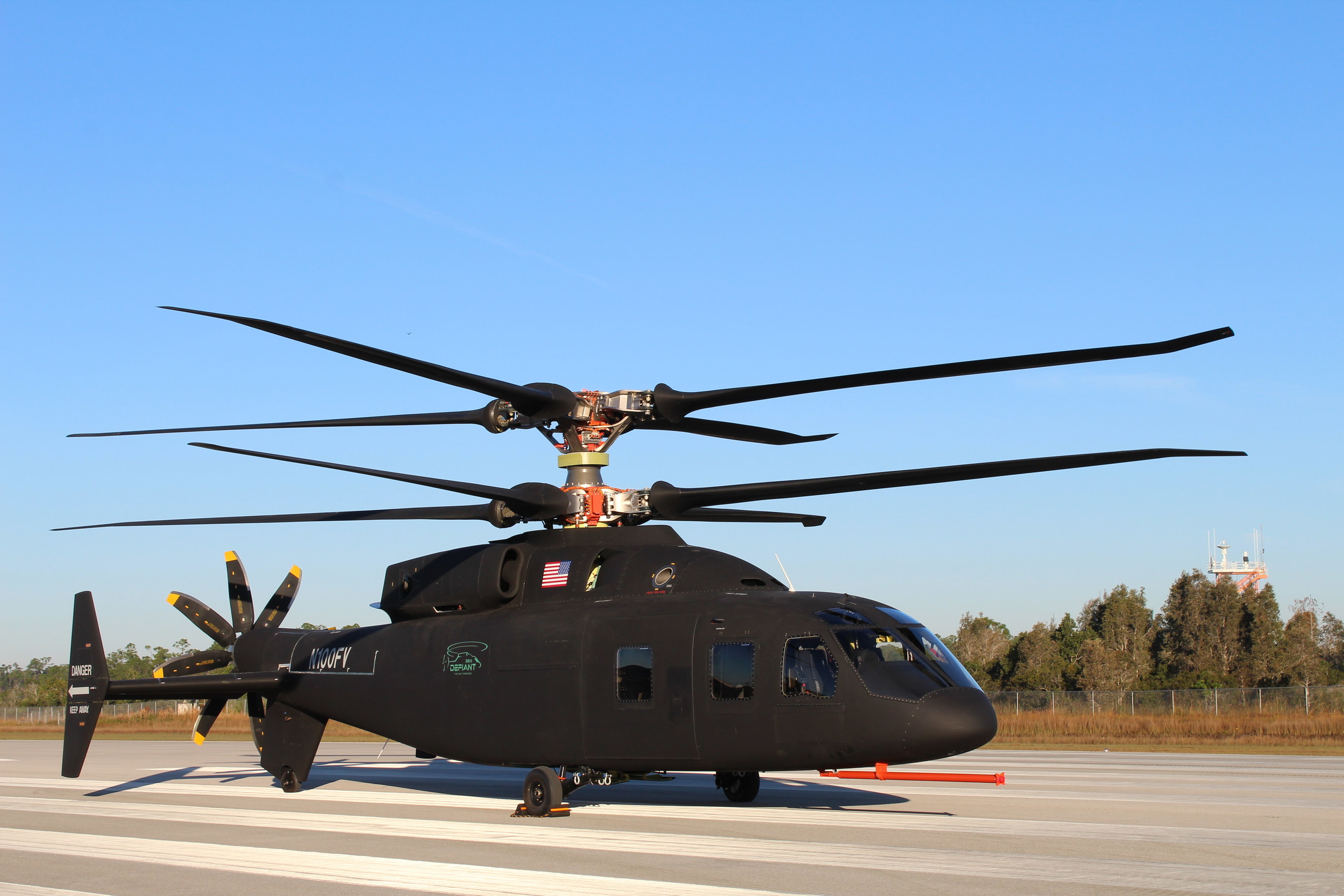 Further delays resulted in the first flight slipping past summer 2018. Dynamic systems like turboshafts, transmission, and rotors were scheduled to be tested at West Palm Beach, Florida, by the end of October 2018, before ground runs in November, then first flight to reach 200 knots within six months.
The first flight will take place in early 2019.