My views have only been reinforced by the current imbroglio over the purchase and introduction into service of the Ajax scout vehicle, which to date has seen just over of £3.5 billion spent over the last ten years with only 14 of the non-turreted version, Ares, delivered.
---
This article is the opinion of the author and not necessarily that of the UK Defence Journal. If you would like to submit your own article on this topic or any other, please see our submission guidelines.
---
Trials and training on Ajax/Ares are now suspended, the MoD has finally admitted publicly, because of unacceptable noise and vibration problems with these new vehicles. This leaves the procurement of the Boxer IFV as the only shining light in the dark, dystopian world of the army's equipment procurement programme.
Even then we joined, left, and then rejoined this programme, delaying its entry into British army service by at least ten years and also no doubt at a higher price than if we had stuck with it from the beginning.
It couldn't get much worse, I thought, and then it has.
Only weeks after the Defence Secretary, Ben Wallace, announced to some fanfare the underwhelming news that a paltry 148 Challenger 2s were to be upgraded with the inclusion of the Rheinmetall 120 mm smoothbore gun (Hallelujah, at long last!) plus other enhancements in what is essentially a new turrets on old hulls lash-up, we learn that this was not the only option. But it was the only option to which the MoD seems to have been kindly disposed to listen.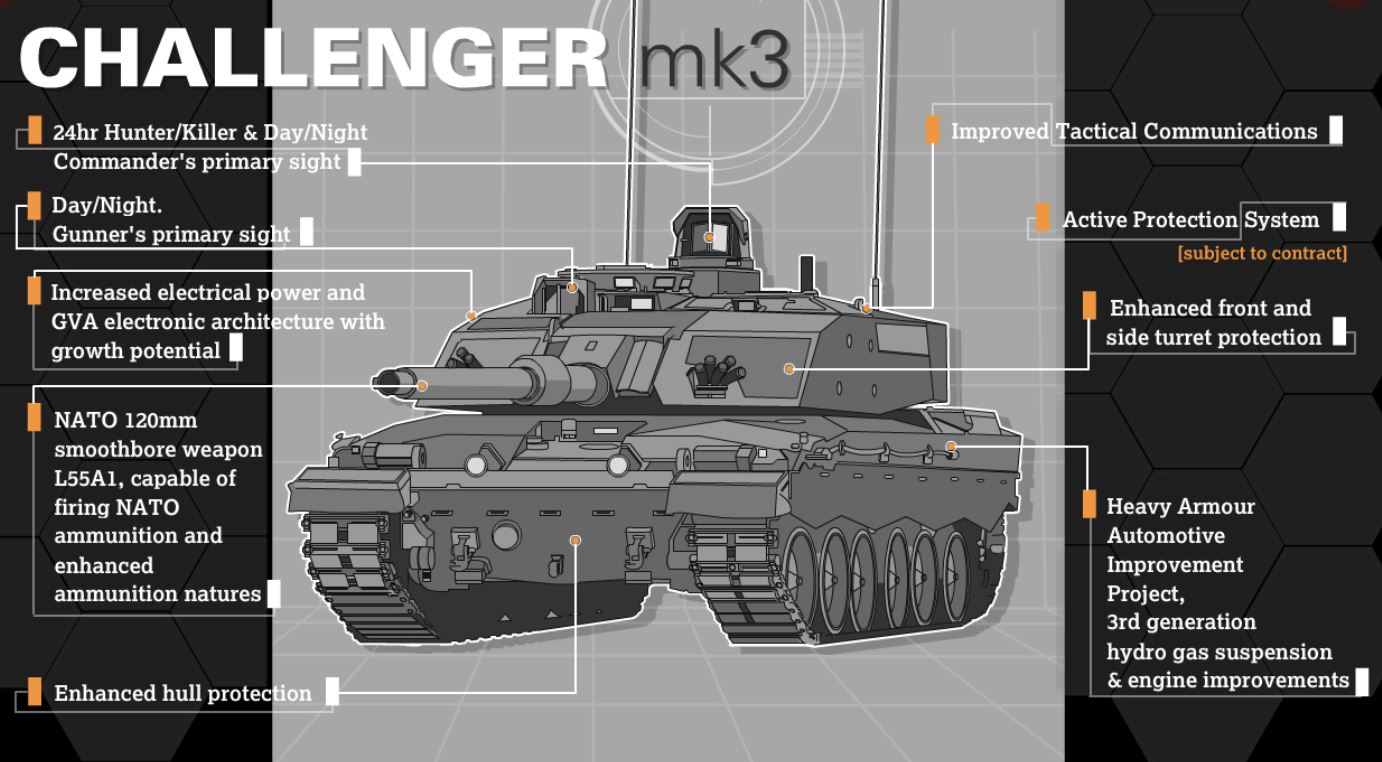 MoD and serving army sources have now revealed that, a year before the announcement, Kraus-Maffei Wegmann (KMW), the manufacturers of the German Leopard 2A7, had approached the MoD with an offer which would seem to have been the answer to the maiden's prayer. The deal tabled was for KMW to lease the current model of the Leopard 2, the 2A7 model, to the MoD and British army for an initial 20 year period with guaranteed buy-back at the end of the timeframe. On top of this, the company also offered to build a second UK factory that would have created circa 500 jobs in addition to supporting the existing supply chain of 3,000 jobs that the same company is developing for the Boxer IFV procurement.  
Again, I have written in the Journal before on the benefits of leasing rather than buying defence equipment and do not intend to repeat the arguments here. But two points are worth re-emphasising perhaps: the first is that with Leopard 2 come the economies of scale that accompany the continuing developments of a tank that has been supplied to twenty or so countries worldwide. Those countries can available themselves of the improvements and upgrades that are made to the tank that accrue as the tank continues to evolve.
The same cannot be said of the 148 Challenger 3s which have been ordered for the Royal Armoured Corps. And secondly as the numbers produced go up there is a natural pattern for the unit price to come down.
In this context, for example, it is understood that KMW has been working on a tank autoloader for some time, one that can be incorporated into the existing Leopard 2 turret, but one that is also likely to be a standard feature on any future tank such as the Main Ground Combat System (MGCS), the joint Franco-German project. The common consensus is that future tank designs will almost certainly incorporate autoloaders. The Russians have had them for 50 years and it's time we all caught up with them and the French, whose Leclerc tank has one too.
Will the KMW autoloader be able to be retrofitted into the Challenger 3 turret? I don't know, but a better question might be will it be worth it.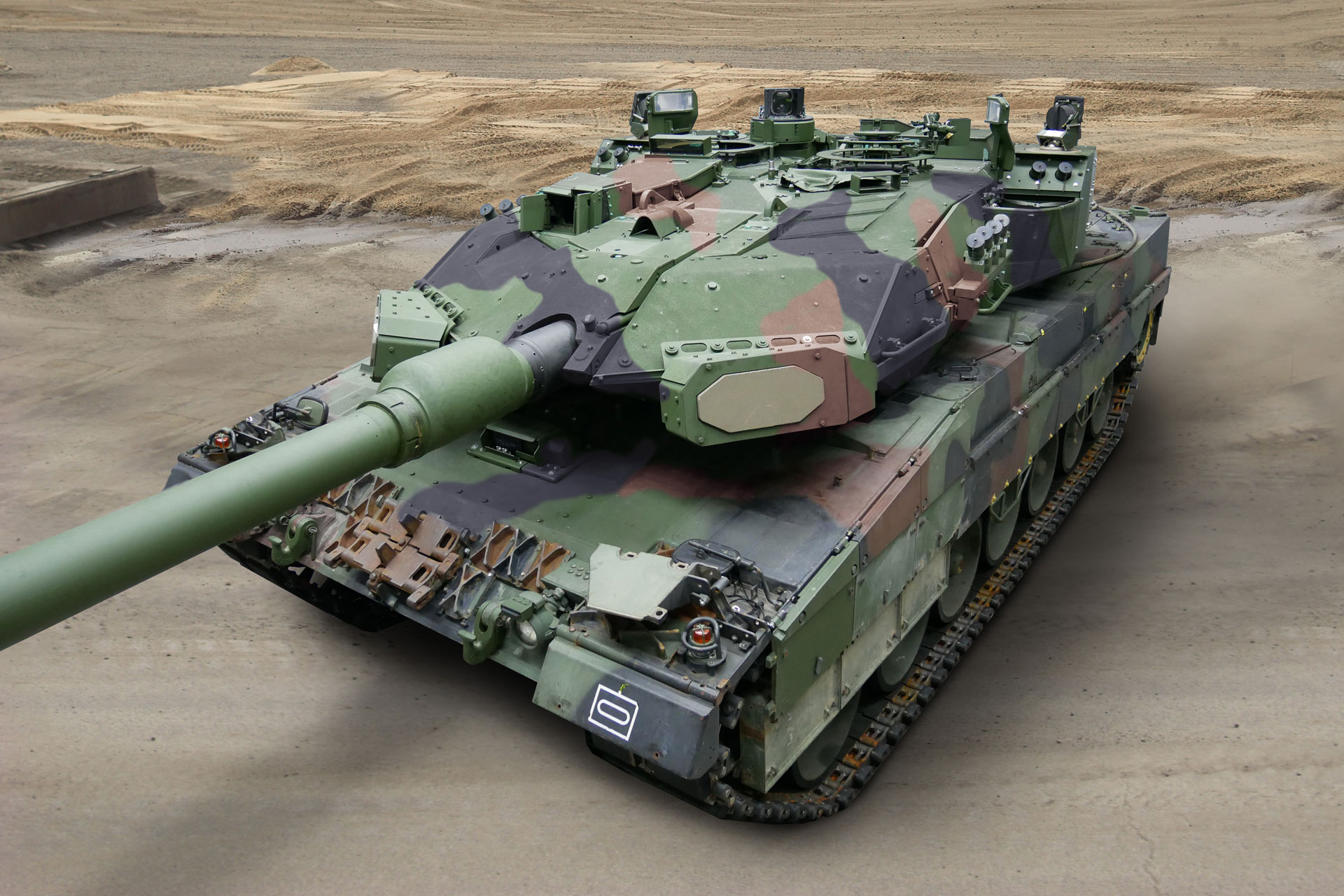 On top of this, even if MGCS comes to fruition, Leopard 2 will remain in service across NATO. It will not be immediately obsolete. Adopting the German tank would allow British expertise in armour to be added to a new version of Leopard (the A8), increasing its protection, and making Britain part of the international supply chain. The future for tanks is not the UK, Germany and France developing them independently, but international cooperation. Buying or leasing Leopard 2 would have been an ideal means of kick-starting British membership of the MGCS team and influencing what it becomes. With Challenger 3, we have relegated ourselves to the role of off-the-shelf customer.
In essence, by plumping for Challenger 3 the MoD has chosen to go with an old chassis with no money to modify it or the powerpack, which means no increase in power or mobility despite an overall increase in weight. Yes, it will have a new turret and electronic architecture, but the price only includes 60 sets of the APS, to be issued on an as required basis which will hardly encourage those crews unlucky enough to come down the pecking order. Deliveries are mooted to begin in 2027 but informed commentators will tell you that 2030 at the earliest is much more likely. And, when and if it does enter service then, it isn't really going to be much better than Leopard 2A7A1 is today, if at all. 
In the end, of course, and sadly, it all comes down to finance, and on the face of it Challenger 3 seems to be cheaper overall than Leopard 2. But a quick look at the actual costings indicates that leasing Leopard 2 as offered to the MoD would be less expensive over the lifetime of the tank than the shorter term solution of Challenger 3. While a lease agreement would have avoided the higher initial purchase cost of Leopard 2 versus Challenger 3, the tables are also turned when it comes to support costs. Leopard components are available from multiple sources, ensuring a ready supply, but also competitive costs. 
While KMW has declined to provide any detailed cost breakdown, according to military sources annual support costs for Leopard, based on data provided by Germany, Denmark and other EU users of Leopard, are less than 2% per annum, whereas those for Challenger 3, which has a single UK supply chain, are expected to be above 6%. The MoD will also be forced to purchase spares upfront, adding further to Challenger's maintenance costs. Over 20 years, the total lifecycle costs for Challenger 3 are therefore likely to considerably outweigh those for Leopard 2.
So, against this background, it seems a crass decision, and the MoD's attitude might well have been that it was open to considering all options as long as they were Challenger 3. Who took these decisions? No individual will ever take responsibility because that's not the way it happens in Defence Procurement within the Ministry, but suffice to say that senior officers at three star level were intimately aware of the detail of the KMW Leopard 2 offer and turned it down. That the Defence Secretary, CDS, and CGS are all essentially infantrymen at the light end of that spectrum will not have helped matters much either, for not only are any of them not particularly renowned for being on more than a nodding acquaintance with original thought, but their collective knowledge of matters AFV will obviously tend towards zero. In military parlance, they don't know their arses from their elbows.
We will only know for sure with hindsight, I'm afraid, but I will not be surprised if the Challenger 3 procurement programme ends up being added to the litany of recent British army procurement disasters alongside Ajax, Warrior CSP, and the SA80 rifle. What a pity Dominic Cummings resigned before he had the chance to sort the MoD out!