Turkish defence firm Baykar has released images of a concept unmanned jet that could operate from the Turkish helicopter carrier TCG Anadolu.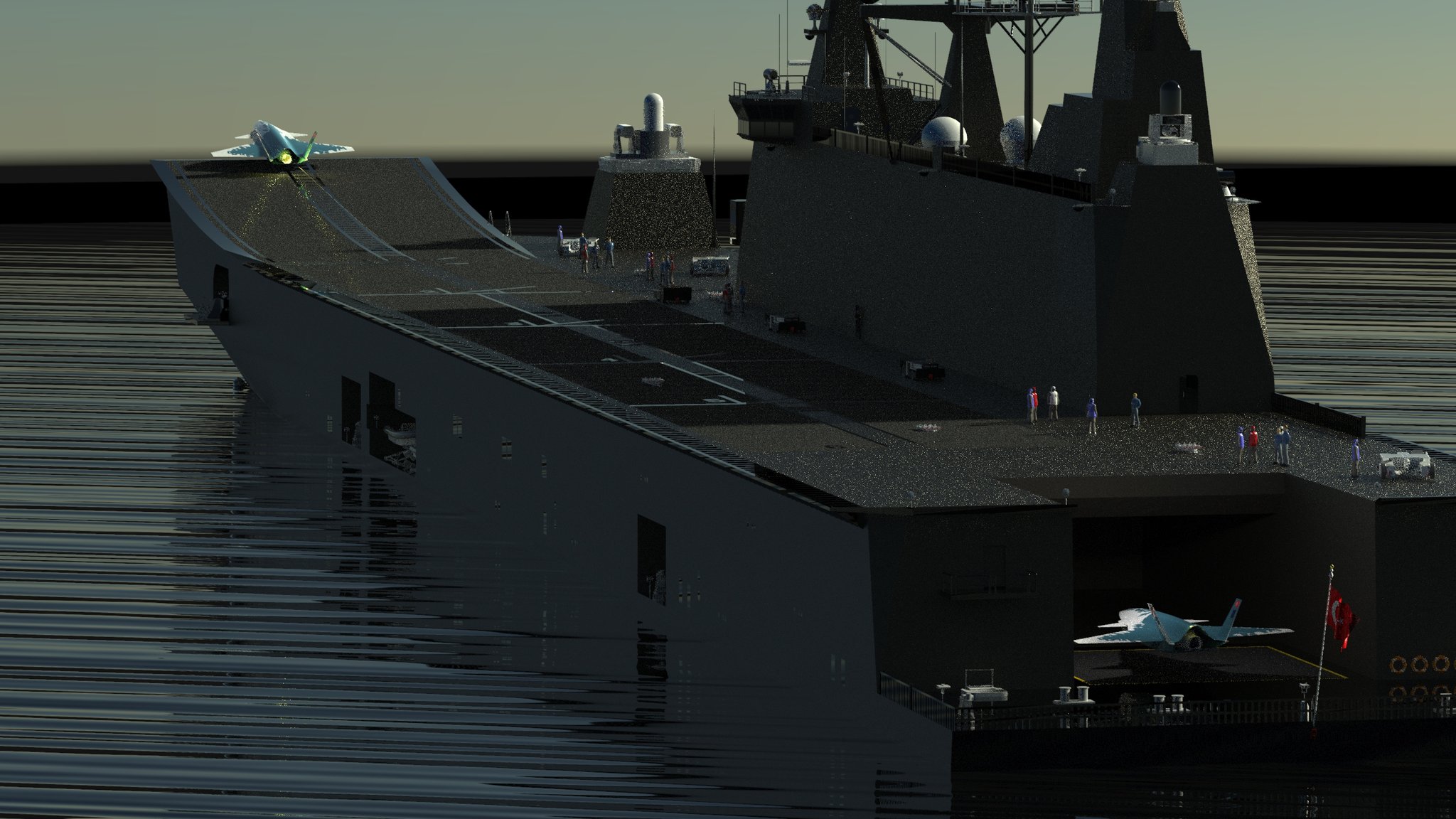 The company tweeted:
"Combat Unmanned Aircraft System (#MİUS ) is the first time we share the conceptual design images of our project."
Muharip İnsansız Uçak Sistemi (#MİUS) projemizin kavramsal tasarım görsellerini ilk kez paylaşıyoruz.

Milletimize ve tüm İslam alemine sağlıklı ve mutlu bir #KurbanBayramı dileriz.#MilliTeknolojiHamlesi ✈️🚀🌍🇹🇷 pic.twitter.com/pHi2uprOrV

— BAYKAR (@Baykar_Savunma) July 20, 2021
The Turkish Navy is facing a bit of a problem with regard to what to put on the vessel. Turkey had intended to operate F-35Bs from its new assault ship, that can't happen now.
However, the Turlish helicopter carrier Anadolu could be capable of carrying up to 50 Bayraktar TB 3 combat drones.
Haluk Bayraktar, the chief executive of Turkish drone-maker Baykar, revealed images and video of a new launch system during an online event in May that could be fitted to the vessel.
The TCG Anadolu is based on the Spanish ship Juan Carlos I, a multi-purpose amphibious assault ship. Navantia provided design, technology transfer, equipment and technical assistance to Sedef Shipyard of Turkey for the design and development of the Anadolu.