The UK Government has condemned Russian aggression against Ukraine today, after Russia attacked and seized Ukrainian naval vessels.
"We condemn Russia's act of aggression. This incident provides further evidence of Russia's destabilising behaviour in the region," Prime Minister Theresa May's spokesman told reporters.
"The UK position is clear, ships must be allowed free passage to Ukrainian ports in the sea of Azov. We urge all parties to act with restraint. Russia must not be allowed to use force to exert greater pressure on Ukraine."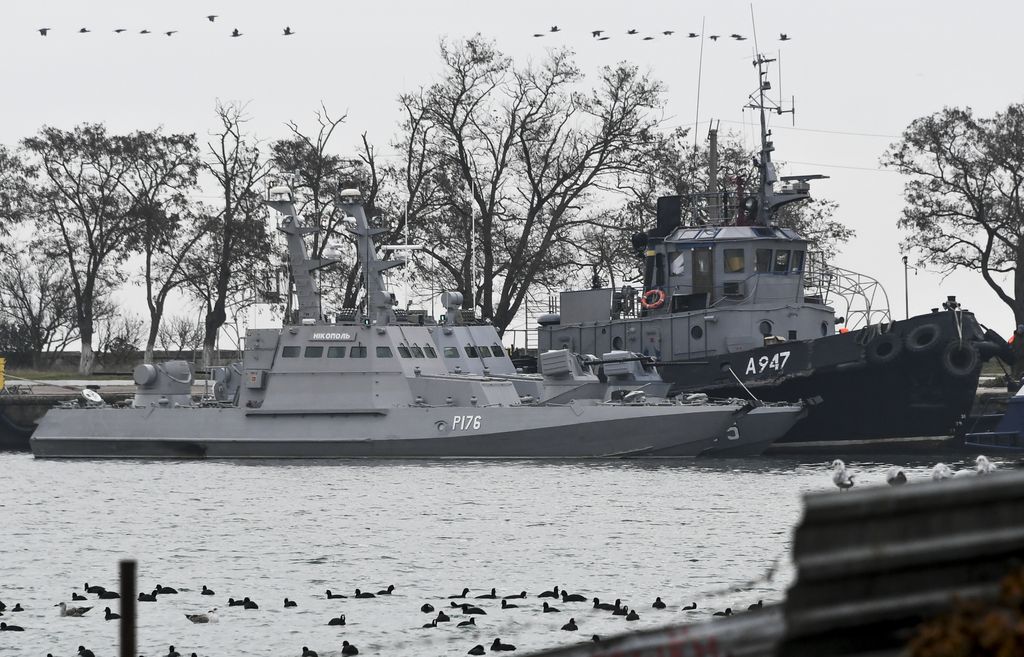 NATO has also stated it will hold an emergency meeting with Ukrainian officials at alliance headquarters in Brussels today.
"At the request of President Poroshenko, the Secretary General agreed to convene an extraordinary meeting of the NATO-Ukraine Commission at ambassadorial level in Brussels this afternoon to discuss the current situation," NATO said in a statement after Secretary General Jens Stoltenberg held phone talks with Ukraine's President Petro Poroshenko.
NATO also offered its "full support for Ukraine's territorial integrity and sovereignty, including its full navigational rights in its territorial waters under international law."
The UN Security Council is meeting shortly, too.
For more on what's happening in Ukraine, please follow @hthjones on Twitter and have a read at our brief summary, which can be found here.