French nuclear submarine 'Le Téméraire' has test fired an M51 submarine launched ballistic missile.
"The nuclear-powered Le Téméraire successfully fired an M51 strategic ballistic missile off Finistère," Florence Parly, French Minister of Armed Forces, tweeted Friday morning.
Le sous-marin nucléaire lanceur d'engins (SNLE) Le Téméraire a tiré avec succès un missile balistique stratégique M51 au large du Finistère. Cet essai démontre notre excellence technologique et notre attachement à la souveraineté française.

— Florence Parly (@florence_parly) June 12, 2020
The test was, of course, carried out without a nuclear warhead.
"This test was carried out without nuclear charge and in strict compliance with France's international commitments. This shot validates the operational capacity of the SNLE Le Téméraire's global weapon system and once again demonstrates the excellence of high technology that French industries are implementing in this field", said a French armed forces Ministry statement.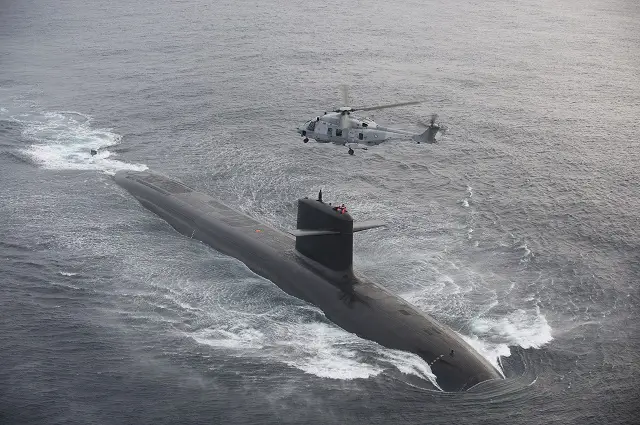 The M51 missile, is now fitted to all nuclear-powered missile submarines in the French Navy and replaces the M45. The M51 weighs about 54 tons and has a range of about 5,000 miles. It has the ability to carry six to 10 independent thermo-nuclear warheads and enjoys greater accuracy than the previous M45 ballistic missile, which has half of the flight range of the M51.