HMS Audacious, the fourth of seven Astute-class attack submarines being built by BAE Systems for the Royal Navy, set sail from Barrow-in-Furness for the first time on the 6th of April. 
BAE say that new ways of working and amended protocols have been introduced at the site, in line with Government guidelines, "to enable a small team of employees to provide vital support to the Royal Navy ahead of the boat's departure, while protecting their health and wellbeing".
The submarine was guided into open water for the first time before setting off on her inaugural journey to Her Majesty's Naval Base Clyde, say the firm.
Cliff Robson, Managing Director of BAE Systems Submarines, said:
"This is an incredibly difficult time for employees, their families and the community but, as is often the case in times of great adversity, it has been truly humbling to see everyone come together to support the Government's critical defence programmes and help deliver HMS Audacious."
Ian Booth, Chief Executive of the Submarine Delivery Agency, said:
"The departure of HMS Audacious from Barrow is a key milestone in the Astute Class programme. The delivery of our incredibly complex submarine programmes depends on the extremely skilled submarine workforce and close collaboration with our industrial partners across the supply chain to deliver a first class product for the Royal Navy. I am extremely grateful to everyone involved in the significant efforts to meet this milestone and the key roles they have played in the shadow of these unprecedented circumstances to get HMS Audacious to sea."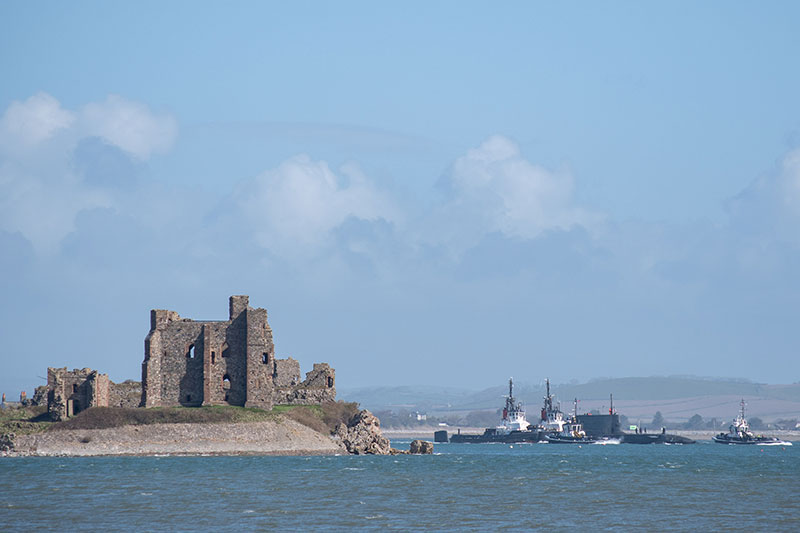 The boat's departure comes days after the Permanent Secretary of the Ministry of Defence, Sir Stephen Lovegrove, thanked the defence industry for its efforts to continue to deliver critical and nationally important defence operations and programmes during the difficult and unprecedented times the country is facing.
As SaveTheRoyalNavy.org reported in October last year, the boat has suffered issues with delays and a revised delivery schedule was delayed. Their article is well worth reading for an indepth look at the delays.
"HMS Audacious is in effect a 'batch II' boat with some significant internal changes from the first 3 boats and there is a long and complex legacy of political and industrial mistakes that have affected the Astute programme."
The Royal Navy say that the 97 metre, 7,400-tonne Astute-class submarines are the most capable submarines ever built for the Royal Navy. The first three submarines, HMS Astute, HMS Ambush and HMS Artful are in service, while the final three Astute-class are at various stages of construction at Barrow.