A small unmanned vessel, apparently configured not to be detected, has appeared on the Scottish Island of Tiree.
The craft is a 'Wave Glider', produced by 'Liquid Robotics' which are part of Boeing. The only information I've been able to find on what the vessel might be doing in the area relates to the 'Unmanned Warrior' exercise when Liquid Robotics and Boeing used a network of persistent USVs to detect, report and track a live submarine.
The firm have a list of customers but none are publicly still using it in the North Atlantic.
According to the firm, the vessel has the following capabilities:
Anti-Submarine Warfare
"Wave Gliders host payloads and tow sensors to provide undersea connectivity, addressing initial detection challenges and enabling tip and cue of aerial assets."
Surface Vessel Detection
"Wave Gliders are a low-cost, mobile platform for 24×7 persistent acoustic surveillance, so you can detect vessels entering or operating in a targeted area. During a mission to patrol the waters around the Pitcairn Islands, the Wave Glider successfully intercepted and collected data on three vessels whose AIS signatures were unavailable."
Intelligence Surveillance & Reconnaissance
Wave Gliders are low-observable, mobile platforms that enable over-the horizon surveillance with both surface and sub-surface payloads.
Communications Gateway
"Radio waves don't travel well underwater. And underwater acoustics require a relay at the surface. Wave Gliders provide an essential link to connect seabed to space nearly anywhere in the ocean."
Who does it belong to?
The Ministry of Defence have denied that the vessel belongs to them, the only other operator in the public domain is the U.S. Navy.
Cefas, another potential owner, have also reportedly denied it's theirs.
What is unusual about this vessel?
David Hambling, a Defence and Aerospace reporter at Forbes, said:
"There are a couple of unusual features about this particular Wave Glider which suggest a military rather than scientific mission. One is that is grey rather than the usual bright yellow, with no pennant to make it easier to see. There are no navigation lights, which are compulsory for any vessel sailing at night under UK law, or a radar reflector.
Without these aids, the glider, which lies flat on the water, would be extremely difficult to spot. This would make it a navigation hazard, though in almost any collision the small unmanned craft would probably come off worse. This may explain why one of the antennas is broken and how it ended washed up on a beach. The question though is why such a vessel would be sailing covertly in 'stealth mode'."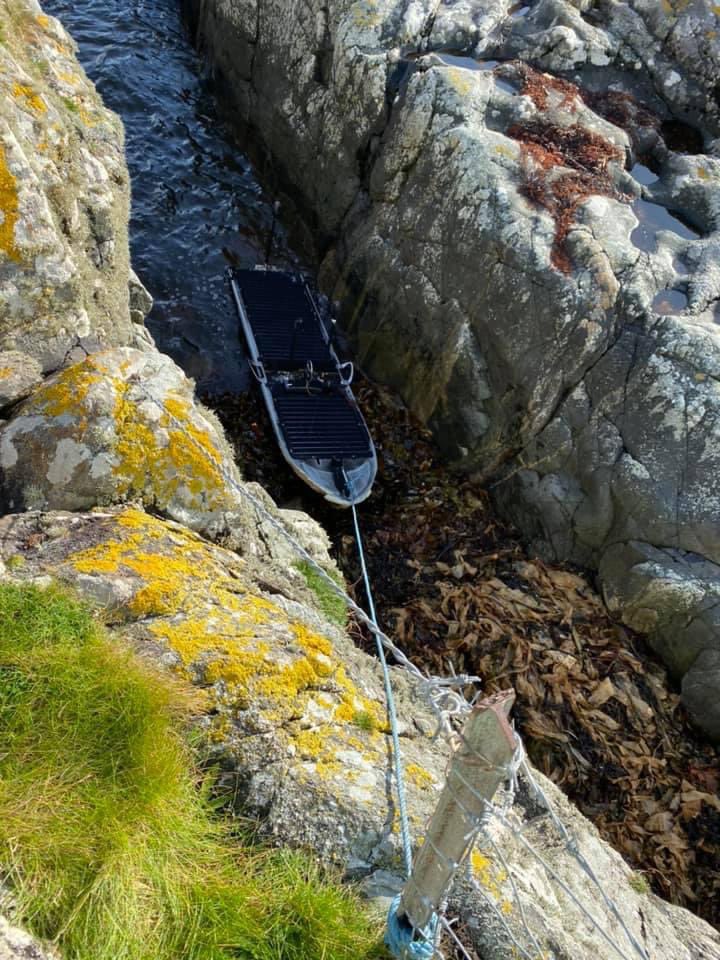 HM Coastguard said when the vessel was found:
"The team were called today to reports of an object in the water, once on scene we secured the item. We are currently trying to find out some more information as to the objects origin and owner. If anyone has any information please get in touch. Remember if you see something out of place on the coast please dial 999 and ask for the Coastguard."
This unmanned surface vessel isn't British but it is, apparently, being operated in British waters.