Aircraft carrier HMS Queen Elizabeth has used a Phalanx gun to 'shoot down' an aerial target as part of a training exercise.
The Phalanx Close-In Weapons System is designed for use as an anti-aircraft and anti-missile defence.
Towed target….. Engage.

Phalanx about to function.#Brrrrrrrrrrrrr

Did you see it? Destroyed it ?#PhalanxFriday pic.twitter.com/ZYIPc4lx5y

— HMS Queen Elizabeth?? (@HMSQNLZ) March 12, 2021
The system is radar-controlled and is said to provide a 'last chance' defence for ships against anti-ship missiles and aircraft.
The following excellent graphic from navylookout.com, I recommend you follow @NavyLookout on Twitter if you don't already, shows the coverage arc for the three systems fitted to the carrier.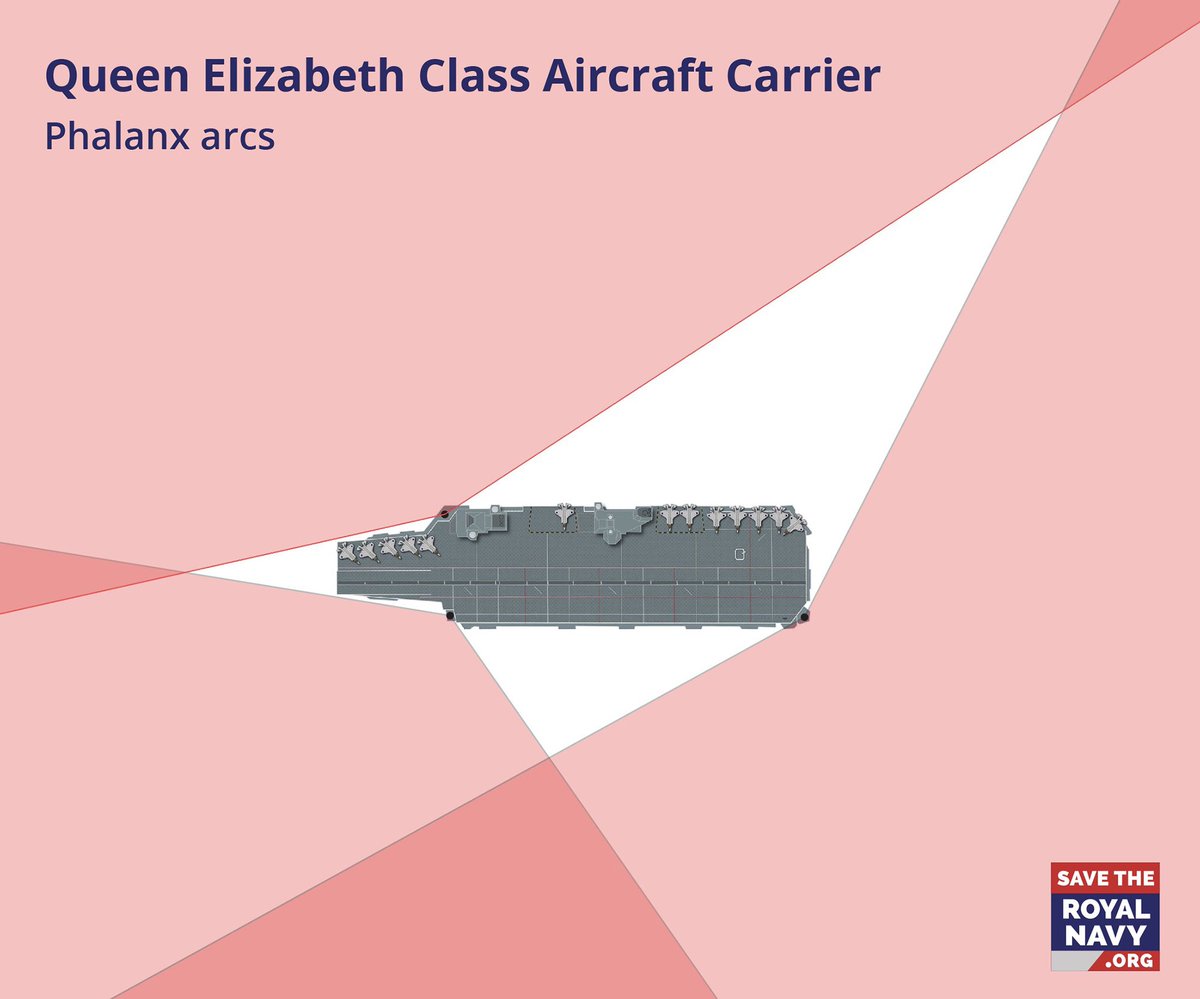 Phalanx automatically detects, tracks and engages threats. It features a 20mm M-61A1 cannon, search and track radar and Forward Looking InfraRed sensors on the Block 1B model.
To date, the United States Navy and 20 other nations have purchased more than 850 Phalanx systems.
What's next for HMS Queen Elizabeth?
The Ministry of Defence say that HMS Queen Elizabeth's Carrier Strike Group's capabilities will be on show during Exercise 'Strike Warrior', which will take place off the coast of Scotland in May.
The UK-led war-fighting exercise, including several other NATO navies, will be the final test for the Carrier Strike Group before it undertakes its maiden deployment.
The Ministry of Defence say that the deployment is expected to include two Type 45 Destroyers, two Type 23 Frigates, two Royal Fleet Auxiliary logistics vessels and a submarine in addition to an American destroyer and potentially other allied vessels.
Commodore Steve Moorhouse, Commander UK Carrier Strike Group, said:
"The new UK Carrier Strike Group is the embodiment of British maritime power, and sits at the heart of a modernised and emboldened Royal Navy. Protected by a ring of advanced destroyers, frigates, helicopters and submarines, and equipped with fifth generation fighters, HMS Queen Elizabeth is able to strike from the sea at a time and place of our choosing; and with our NATO allies at our side, we will be ready to fight and win in the most demanding circumstances. Carrier Strike offers Britain choice and flexibility on the global stage; it reassures our friends and allies and presents a powerful deterrent to would-be adversaries."
After the work-up trial off the west Hebrides range, HMS Queen Elizabeth and her Carrier Strike Group will head to the Pacific.